Professionally Managed Email Marketing Services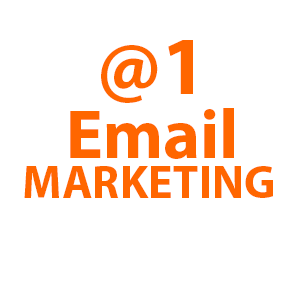 Professionally Managed Email Marketing Services by A1 Small Business Marketing of Port Angeles, Washington was created to address the needs of ordinary small business owners.
What is A1 Email Marketing?
Our all-in-one email marketing software includes everything you need to create, send, track and profit from email marketing - but it doesn't stop there. It also includes powerful tools to completely automate your follow up marketing and customer feedback loops too:
Follow up with prospects automatically using autoresponders. Send a series of personalized email messages to new leads at intervals you define. It's like having your own dedicated sales team working for you around the clock.
15 Free Email Marketing Tips
Read our article to learn how to:
Avoid the Spam Filters
Maximize Click-Thru Rates
Use The Power of Personalization
Use One-Click Unsubscription
Signup Confirmation
Get Increased Response
Repeat Email Communication
Learn the Importance of Consistency
To be On Time, Every Time
Craft a Subject Line that Works
Use Free Bonus Hooks
Use The Preview Pane
Conduct Link-Click Testing
Enable Email-Based Learning
Raise Confidence
Email Marketing works well for small business owners when the following is true:
Emails are being sent to a legitimate subscriber's list (your customers - not a list you purchased)
Emails are being sent that have been properly created
Emails are being sent as a part of a well-developed and carefully managed campaign
Here at A1 Email Marketing, we know how to create and manage successful email marketing campaigns for small business owners that will consistently avoid the spam filters and maximize the click-through rates for our clients.
We give you the option of self-service email marketing campaigns, but specialize in expertly creating and managing Email marketing campaigns for small business owners like you.