A1 Email Marketing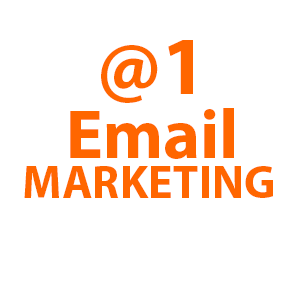 A1 Email Marketing is a service of A1 Small Business Marketing of Port Angeles, Washington. The company is owned and operated by me (Doug).
I created this service (A1 Email Marketing) to address the needs of ordinary small business owners, like myself.
Experience
I have been working with small business owners, helping them market their businesses since 1976. Some things have changed, but the basic stuff is still the same, since marketing involves human behavior, and human behavior is just about 99.3% predictable.

I have managed or owned or currently operate businesses including: restaurants, printshops, construction, graphic design, internet service providers, website hosting, website development, website marketing, search engine optimization and small business consultation.

I served as a bi-vocational pastor for twenty years. I retired in 2001 but am still active in various ministries. I published several studies on books of the Bible as well as an entire chronological study of the Bible.

Over the twenty year period, I wrote and delivered over 5,000 full length messages, covering most of the USA.
Expertise
My decades of experience working with small business owners, operating Christian ministries, publishing and speaking have enabled me to hone my skills and presentation before groups.

I am expert in small business marketing, small business website development, search engine marketing and search engine optiimzation.
Products & Services
I developed pajezy.com, a website design program and website editor created specifically for small business owners. It is promoted via a private label program, enabling businesses and entrepreneurs to create their own "branded" website development company using it as the central development and management program.

I developed a Search Engine Optimization CMS (Content Management System) that is unique and is an intellectual property that is tightly guarded. I use it to manage the some of the SEO services I provide for clients that want agressive SEO campaigns. This program is marketing though the SERSEO.COM website.

I developed an Article Publishing Program and manage an Article Distribution Network that helps small business owners raise the rank of their websites. This is a part of the SERSEO.COM suite of search engine marketing services.
Copy Writing
Good Copy Writing requires a gift. Like any gift (natural ability), it can be sharpened, but it is not something that everyone can do, just like everyone can't sing well.

To write copy that yields the results you want requires more than natural ability, it demands expertise that comes from years of experience and knowledge.

Copy that works mandates that the target is known and understood and that the appropriate mix of words, color, sound and images are utilized to bring the target to action.

Learn more about my Copy Writing Services
Consulting
Being a good small business marketing consultant mandates real life experience in operating a small business.

If all you need to know is how to spend your marketing budget - how to blow advertising dollars, hire some young buckaroo with a degree in marketing. You will be doing a good deed by helping them out - giving them your money.

Or even better, just setup a makeshift dart board, partitioning off your entire marketing budget for different programs and start throwing darts - blindfolded! You are likely to see just as good results (and save some money, too).

Solving real life business problems requires real life business experience. Throwing money at your problems only makes them greener while making you poorer, - it does not solve the problem.

So, if you are ready to get your small business problems solved, get in touch with someone that either already knows what to do or has ample resources to figure it out, -- me.

Learn more about my Consulting Services
Teaching
I am available for presentations, lectures and workshops for small business owners. Topics from conventional, small business marketing to specialized copy writing and search engine optimization or search engine marketing are all available.

If you need a single, one hour, power session or a full seven day workshop, there are programs that I have ready.

I can speak on any topic related to continued education for small business owners. Just get in touch with me by clicking on the link below.